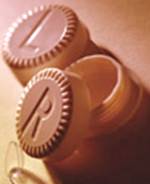 So, you've just had your eyes examined and your eye doctor has given you a prescription. Can you use it to get contact lenses? The answer in most cases is NO. The prescription you receive at the end of your exam is typically a prescription for eyeglasses only.
An accurate prescription for contact lenses can only be issued after several steps are taken that are not included in a routine eye exam.
If you are interested in contact lenses, be sure to let us know at the time you schedule your appointment and we will set up a contact lens fitting in addition to your eye exam.
The contact lens fitting involves special measurements of the curvature of the front surface of your eye with an instrument called a keratometer. This gives Dr. Bearden a starting point for determining the proper curve and size for your contact lenses. (There are many to choose from.) Contact lenses that are too flat or too steep for the shape of your eyes will be uncomfortable and/or can cause damage to the front surface of the eye, the cornea. Your contact lens fitting may also include additional computerized measurements of your eyes that let the doctor see the curve of the entire front surface of your eyes. (The keratometer measures only a small area at the apex of the cornea.).
Many contact lens fittings include an evaluation of the tear film on the front of your eyes. If your eyes are too dry, contact lenses may not be for you. If your eyes are marginally dry, some contact lenses work better than others. Typically, if your eyes are dry you should moisten them frequently with artificial tears. Also, extended wear of contact lenses may not be possible. Your doctor will also carefully evaluate the health of the cornea with an instrument called a biomicroscope (also called a slit lamp). This is to make sure there are no other problems that could make contact lens wear difficult for you. It also gives your doctor a baseline from which he can monitor any changes to your eyes from contact lens wear.
Next, trial lenses may be applied to your eyes and evaluated with the biomicroscope to judge the fit of the lenses and how much they move with each blink. This step is also done at each follow-up visit in the fitting process. Sometimes, lenses that appear to fit fine when first applied can tighten up after several hours of wear. Checking the fit of your lenses several times is essential to ensure your lenses continue to fit properly and cause no adverse effects to the cornea.
Finally, a review of how long to wear your lenses and how to care for them is an important part of the contact lens fitting. After your doctor is sure your lenses fit properly, provide satisfactory vision and comfort, and are causing no harm to your eyes, your final contact lens prescription can be written. It includes contact lens power (often slightly different than spectacle lens power), contact lens base curve and diameter.